The River City Chorale is a community choir and musical organization based in Hudson, Wisconsin. The chorale was formed in 2009 and consists of a large non-auditioned Chorale, auditioned Ensemble Singers and a youth choir. Our choirs perform multiple concerts throughout the year around Hudson, Wisconsin, and St. Paul and Stillwater, Minnesota. Check out our upcoming performances.
Christmas with the Chorale Tonight!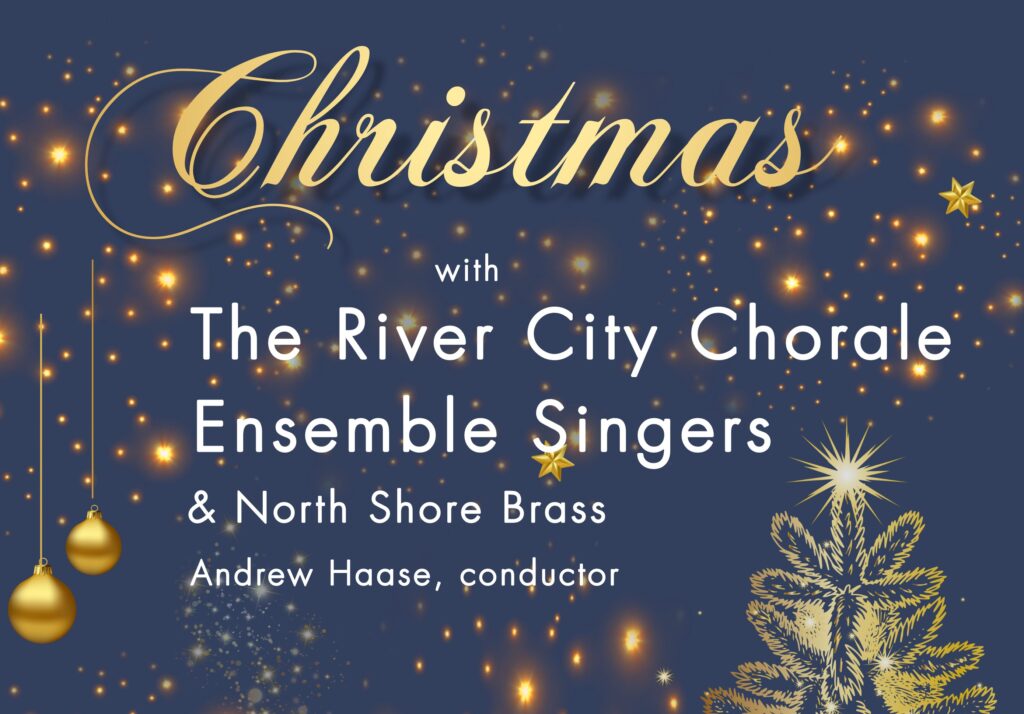 Join us tonight for this annual family holiday tradition. Come, celebrate the joy and music of the Christmas season. Tickets are available at the door starting at 6:30 p.m.
---
Join a Choir
If you are interested in learning more about our chorale singing opportunities check out our information on joining a choir. We will continue to monitor COVID-19 recommendations for choirs in the area.
---
United in Song
In March 2020, COVID-19 turned the world of choral music upside down. We suspended in person rehearsals and concerts for more than a year. In summer 2021, we returned to live performances.
During the pandemic, we stayed connected through song. The River City Chorale Ensemble Singers prepared a virtual performance of Elaine Hagenberg's beautiful version of "You Do Not Walk Alone". Please enjoy this musical gift.
---
Who Can Sing with The River City Chorale?
Singers who live in the St. Croix River Valley and the Twin Cities are welcome to join or audition for one of our choirs. Our mission is to give singers of all ages and ability a challenging and rewarding musical experience. Each of our choirs perform choral classics, new and contemporary music, as well as popular musical tunes.
If you want to join one of our choirs, we want to hear from you. Contact us or follow us on social media for sign up dates and auditions.
The River City Chorale is a 501(c)3 organization, and our community choir relies on sponsorships and donations to help fund organizational expenses.
This activity is supported in part by a grant from the Wisconsin Arts Board with funds from the National Endowment for the Arts.