If you like to sing, we invite you to join a choir and sing with us. Our choirs perform throughout the year around the Hudson, Wisconsin area. We have choirs for adults and youth to join that each offer a unique singing experience. New singers are always welcome! Fill out our contact us form or email Info@TheRiverCityChorale.org to learn more about singing with us.
Join The River City Chorale
The River City Chorale is a non-auditioned choir for adults age 16 and older. In the summer of 2023, this group exceeded 130 members and performed at the acoustically beautiful Trinity Lutheran Church in Stillwater, MN, at Lakefront Park in Hudson, WI and at St. Andrews Lutheran Church in Mahtomedi, MN. Weekly rehearsals for the summer chorale typically start around Memorial Day each May and the season runs through the end of July.
Each year, The Chorale also takes the stage for a traditional holiday concert in Hudson, Wisconsin. Families from across the St. Croix Valley have made Christmas with the Chorale one of their traditions for the season. Weekly rehearsals begin at the end of October and the season ends in December.
The River City Chorale Ensemble Singers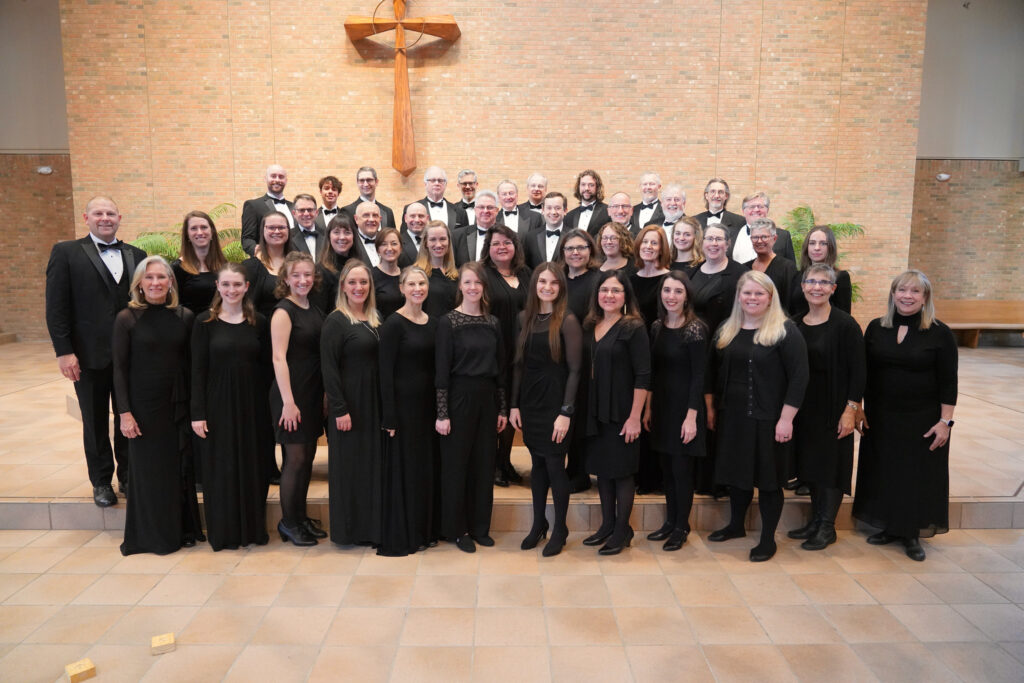 The Ensemble Singers consists of 40 members open to skilled singers ages 18 and older who rehearse September thru May. Performances include a Fall Concert, Christmas Concert, Master Works Performance and Gala Performance. Singers must have prior experience and read music proficiently. A vocal audition and interview is required. We hold interviews each August. These 10 minute auditions include vocal exercises, sight reading and tonal and rhythmic memory. Please contact us for more information or to schedule an audition.