We hope you can join us for one of our upcoming choir concert performances, and tickets are available online or at the door for most concerts.
---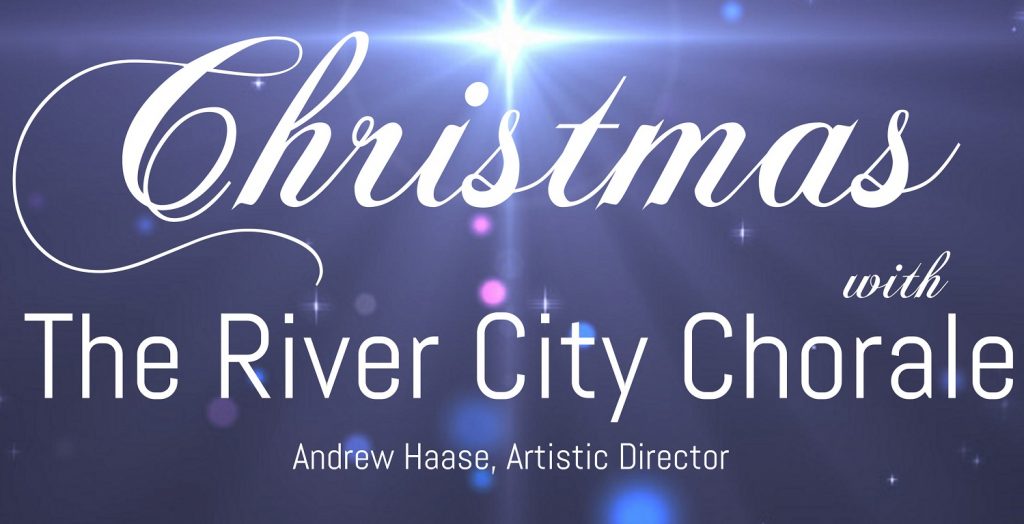 Christmas with The River City Chorale | December 21, 2019
3:00 p.m. & 7:00 p.m.
Celebrate the joy of the holiday season with us! Each of our choirs will take the stage for two special concert performances. This year's holiday concerts will be held on Saturday, December 21, 2019.
Learn more and order tickets for the Christmas with the Chorale.
---
Masterworks Concert: Ensemble Singers & Hudson High School Chamber Choir | February 15, 2020
You'll want to order tickets early for this moving choir performance on Saturday, February 15, 2020. Our Ensemble Singers and the Hudson High School Chamber Choir, both led by Andrew Haase, will combine voices to perform a classic Choral Mass. Twin Cities area musicians will accompany both choirs.
---
Annual Gala Celebration & Ensemble Singers Concert Performance | May 15, 2020
This special night of music, food and fundraising is one you won't want to miss. Save the date for May 15, 2020 and watch this page for details on our concert performance and tickets. We also offer a special sponsorship package for businesses who want to support our Gala event.
---
2020 River City Chorale Summer Concert Performances
Every July since 2009, the River City Chorale Summer Choir has entertained audiences with their talent, enthusiasm and love for singing. Check back here for information about the summer concert performances and tickets in July 2020.
---
River City Chorale Ensemble Singers Fall Concert | October 2020
Join The River City Ensemble Singers for our 7th annual annual fall concert. You'll hear choir works from contemporary and classic composers.