The River City Chorale started in 2009 and was founded by artistic director Andrew Haase. In 2022, the 140+ voice choir included singers from the St. Croix River Valley and beyond.
The mission of The River City Chorale is to educate and enrich the lives of both singers and audience members through exceptional performances of high-quality choral literature.
The River City Chorale is committed to:​
​Performing music that challenges and inspires both singers and audience members​
Maintaining a high standard of musical artistry​
Fostering musical relationships with people of all ages to nurture lifelong choral singing and civic engagement​
Reaching out to the community to attract singers, volunteers and audience members
Providing exceptional musical experiences to our audience members at affordable prices​​
Current Artistic Staff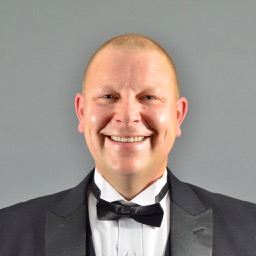 Andrew Haase
Founding Artistic Director/Conductor
Since 2022, Andrew Haase has served as the Music Director for St. Andrews Church in Mahtomedi, Minnesota. Prior to that he spent 20 years as the Director of Choral Activities at Hudson High School in Hudson, WI, where he led the Concert Choir, Chamber Choir, Exultate, Men's Ensemble and served as Music Director for the annual musical. Additionally, Haase served as Artistic Director for Home for the Holidays, Hudson High School Choral Department's annual holiday concert combined with The River City Symphony Orchestra. Home for the Holidays is one of the most popular concerts in the St. Croix Valley, attracting over 2,800 audience members annually.
In the spring of 2018, while on sabbatical, Haase served as the Interim Music Director and Conductor of the Reading Festival Choir, Reading, United Kingdom.
Haase received his Bachelor of Arts degree in vocal music education from Luther College in Decorah, Iowa, and a Master of Music degree in Conducting and Choral Literature from Northern Arizona University in Flagstaff, AZ. Conducting mentors include: Dr. Timothy Peter, Dr. Sandra Peter, Dr. Edith Copley and Weston Noble. Choirs under the direction of Haase have appeared at various state music educator conferences and have toured internationally to Costa Rica, Poland, Czech Republic, Slovakia, Austria, Italy, Spain, France, Ireland and the United Kingdom.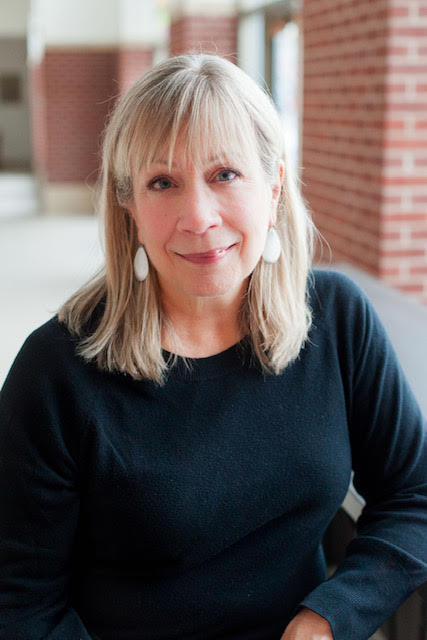 Pianist Gretchen Perkins is thrilled to be making music with the River City Chorale!
Gretchen holds a degree in piano performance from Augustana University, and is a
student in the piano pedagogy masters program at University of St. Thomas, where she
studies with Vanessa Cornett. She is beginning her eleventh year as fine arts assistant
at Minnehaha Academy in Minneapolis, where she is the pianist and sectional coach
for all vocal choirs and instrumental ensembles at their Upper School.

Gretchen is an active collaborative pianist in the Twin Cities, former pianist for the
Valley Chamber Chorale and guest pianist with the St Croix Valley Opera.. She is in
demand as an instructor and teaches and coaches a full studio of pianists age 6-83 at
Yellow House Studio in Stillwater.

She is married to Mike Perkins in the bass section, and they are the lucky parents of two
grown boys and a daughter-in-law.
Current Board of Directors
The River City Chorale is a non-profit vocal organization. A Board of Directors governs the operation and growth of the organization as well a helping maintain the mission.
Craig Collins, President
Tom Oscanyan, Secretary
Christy Volk, Treasurer
Deb Campbell
Peter Eisch
Joe Paulson
Susan Whitten
Devin Willi
Andrew Haase, Ex officio Member
The River City Chorale At a Glance
April 2009 – Andy Haase, director of Choral Activities at Hudson (WI) High School starts a new community choir for anyone who wants to sing. The response is overwhelming, and the choir performed two concerts that summer.
April 2012 – Sixteen volunteers form the first Board of Directors of The River City Chorale.
February 2013 – The Board of Directors adopts by-laws, and The River City Chorale is incorporated in the State of Wisconsin as a tax-exempt 501 (c) (3) organization.
March 2013 – The River City Chorale's Youth Choir welcomes 37 local elementary students to sing in the choir – a first of its kind in the area.
September 2013 – The River City Chorale hosts its first Gala fundraiser.
March 2014 – The River City Chorale formed The Ensemble Singers, for more skilled adult singers. Twenty-two men and women gave two concerts in 2014.
September 2014 – Christmas with The River City Chorale started a new holiday tradition with two sold out shows in December 2014.
May 2015 – The summer choir performs its first concert outside of Hudson, WI, in front of a few hundred guests at a July concert at Como Park in St Paul, Minnesota.